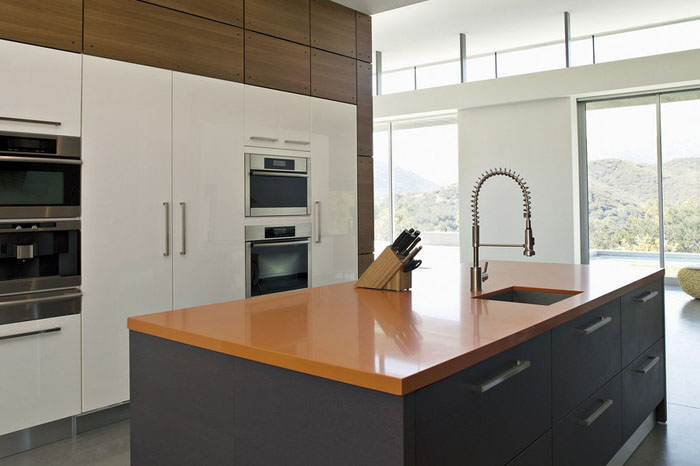 Tips for minimalist decoration
1.- Before starting to decorate, a common practice of architecture professionals is to first review their self-knowledge, asking themselves three key questions:
For what purpose and purpose the space I am going to decorate is used and what activities are going to be carried out.
How we are going to enjoy that space what usual activities we are going to practice.
How many people are going to participate in that space. If the whole family will be there, if it is a room only to sleep in, if it is a work area….etc.
And very convenient to make a small sketch or sketch of the rooms (if possible with measures) and to go looking and adding what we really need, first the main thing and its disposition (Example; type of floor, bathroom furniture or the sofa of the dining room), and later the less essential elements.

2.- There is a bad belief that everything we normally buy is cheaper than what we buy made to measure. In fact, it's not always like this, so before you go out and buy minimalist furniture or crazy things, ask questions and do a lot of things, you might save a few euros, whatever the final choice you make.
3.- In the case that you want to decorate a house, a good idea would be to start from the living room and work your way to the rest of the rooms (See article of tips on how to decorate dining rooms). Keep in mind that the salon is the place where you spend the most time and is therefore the one you need to pay the most attention to.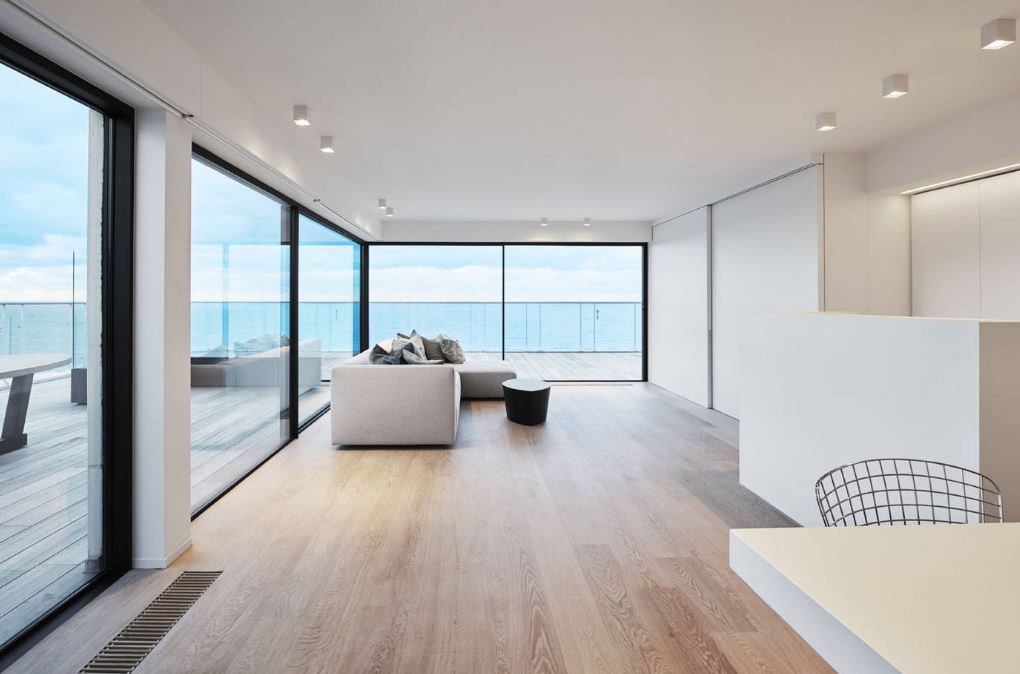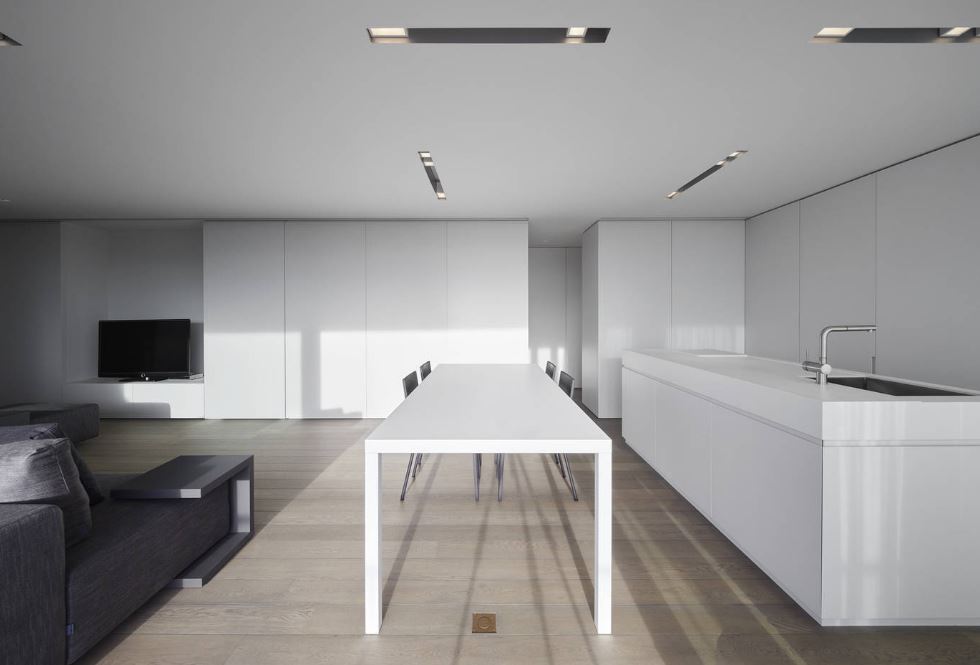 4.- In any room it is necessary to try by all means to eliminate those elements that only serve as ornamentation. Space is vital and must be gained in every corner of it. Sobriety, order and highlighting the architectural details are the key tips of a good interior design in the trend of less is more.
5.- In modern minimalist kitchens, aesthetics and functionality must be prioritized and fused. Clean spaces for objects, spacious, with light colours preferably white and its tones in furniture and wardrobes, and without ornamentation. Good advice for kitchens, in the case of stools or chairs in the kitchen it is better to use raw materials in front of the eyes, such as wood or steel and if possible, without backs. These are actually tips that optimize space by increasing functionality and the purpose of cooking.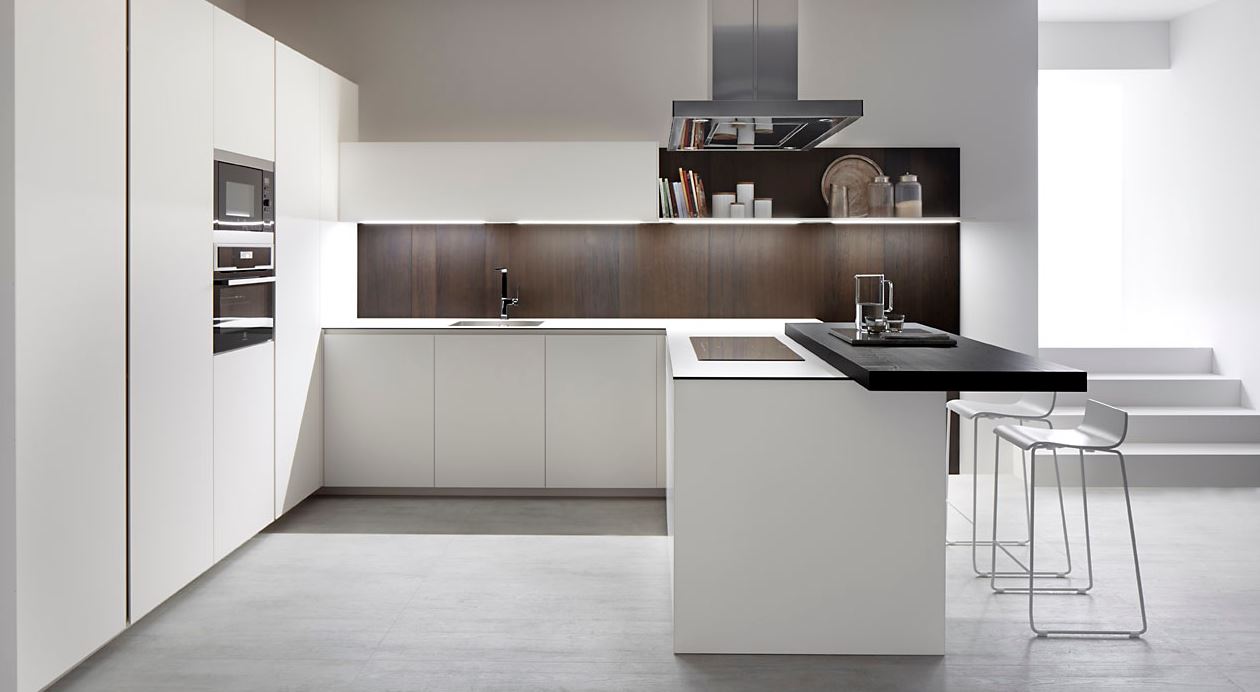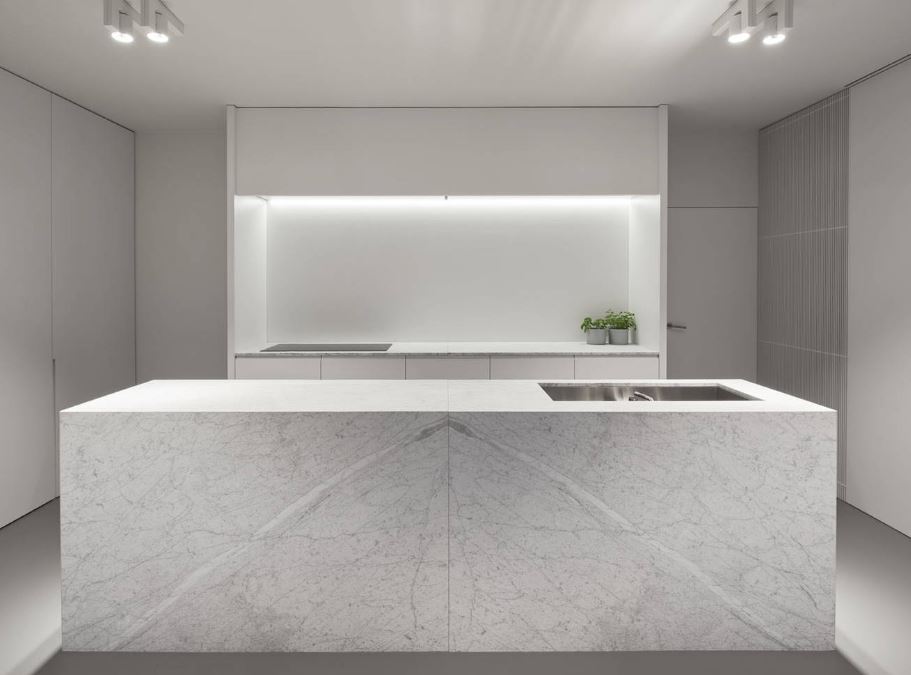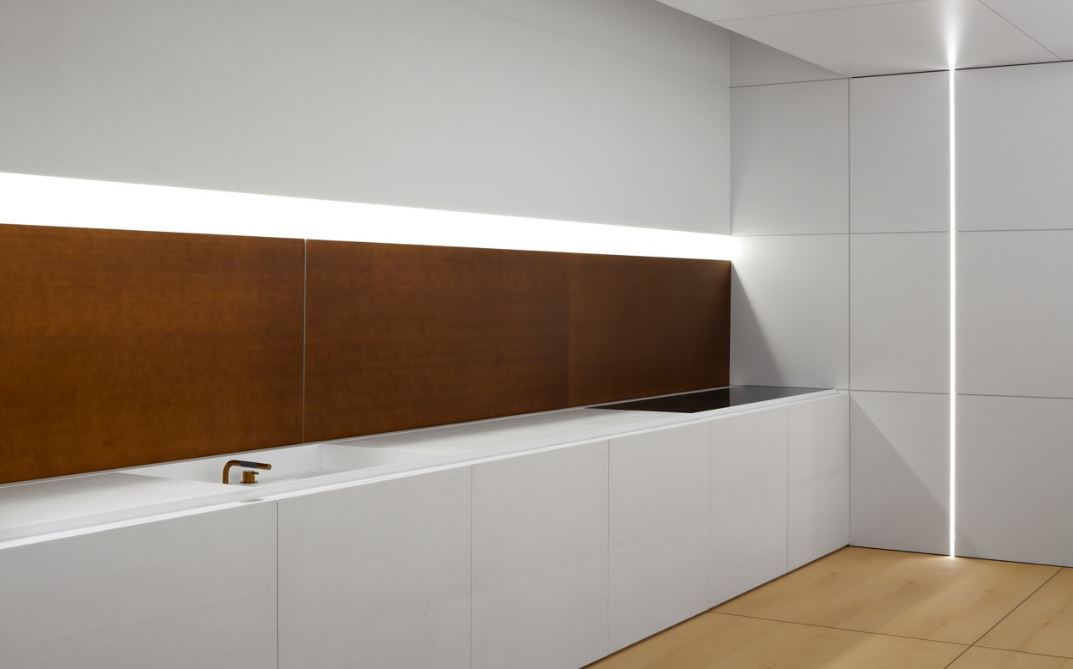 6.- If we are looking for a minimalist bathroom, the ideal is to have smooth walls and without tiles or tiles so as to avoid distorting the perfection of the facing, in case we cannot, we must use large tiles that reduce the joints.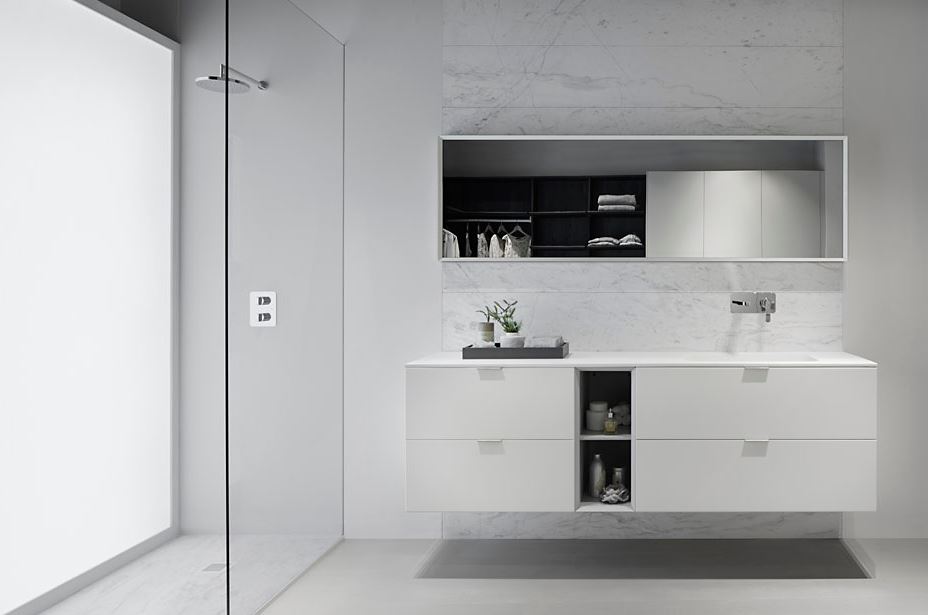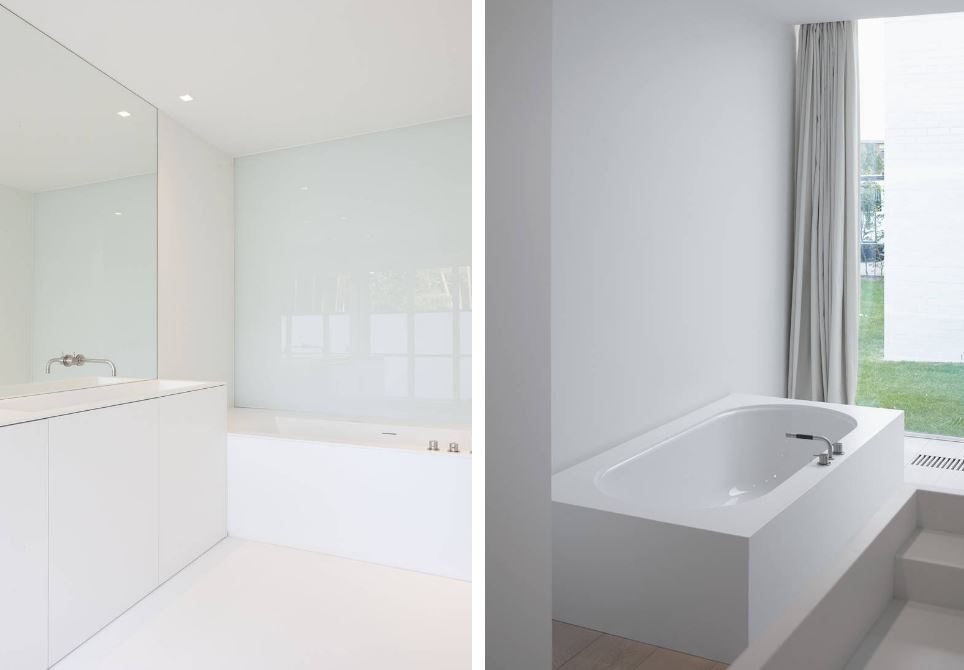 In the case of flooring, avoid using floor coverings that have joints to give a feeling of continuity in the same style as the walls, although if wood is used – parquet is perfect for the feeling of warmth in bathrooms. Light colours in furniture and materials must be noble, wood, steel or even glass if we talk about the smallest objects such as soap and towel racks and always furniture with straight lines.
Colours
7.- As for the colours, within the advice on minimalist style, it is always recommended that you choose some monochromatic colours, that is to say, tones that do not differ much from one another. Otherwise, one could fall into the error of creating a space with many contrasts and therefore very strident, which would also do nothing but give the sensation of being in a very reduced space and outside the style of this minimalist tendency.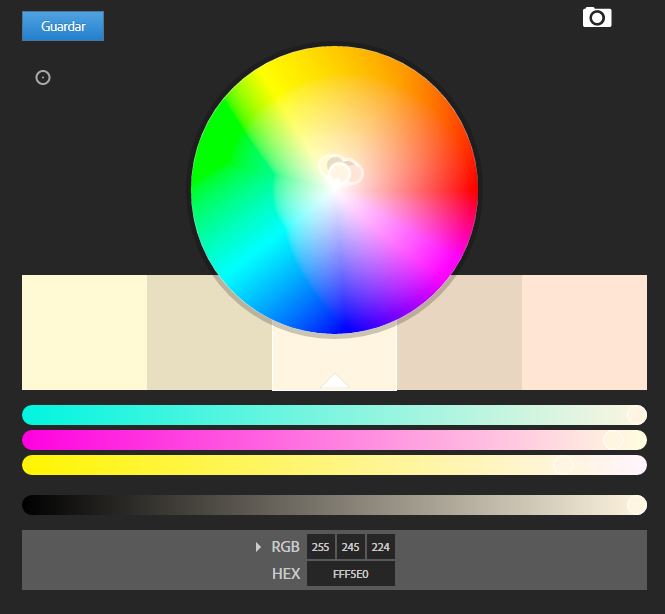 8.- To decorate small rooms with colors must have a point in mind, if the ceilings are low should be painted light colors, preferably white, so we give a feeling of spaciousness in the room.
9.- To decorate large rooms with high ceilings we must give a more coherent visual to the space so as a trick we will paint the ceiling with two tones darker than the walls. A visual effect that makes for a perfect stay!
10.- As technology is providing us with tools to improve our technical solutions in the color we can use in the living room, kitchen, bathroom or other rooms of the house. We recommend an Apple Itunes APP application called ColorSnap. Photograph a space and get the colors that appear in the image, as simple as that! You will be able to find the colours you like the most if you have seen a space that you really like.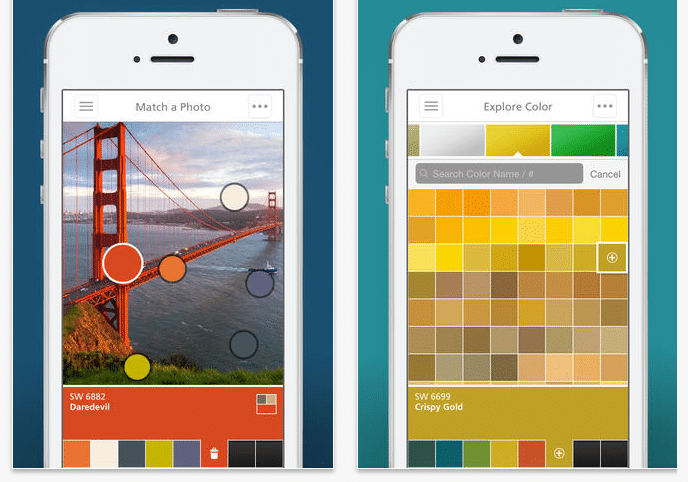 Furniture
11.- With regard to furniture in minimalist decoration, it should be encouraged to provide furniture with a straight-line design, with basic plans and without ornamentation, and with perfectionist and detailed finishes based on simplicity but usefulness at the same time. The materials are recommended to be steel or wood (noble materials) as they convey a sense of sobriety really interesting. The surfaces of the same ones must be smooth and with straight and geometric lines, as it has been commented, is that the sensation of space is the predominant one.
Leonardo da Vinci has already said that… "Simplicity is the ultimate sophistication". And it must be acknowledged that there are pieces of furniture that, following the line and 80 years after their arrival, have lost none of their topicality. A perfect example is the Barcelona Chair by the architect Mies van der Rohe.
12.- Low height furniture should preferably be used with shades that can be raw or light. A tip is to use rectangular furniture if the room is small, the perspective of length and width, if the room is long, we must use rather square furniture in this way will reduce the feeling of depth.
13.- A touch of glass in the room can come in handy as it brings that subtlety of transparency and can be taken with a connecting thread that connects all the elements of the rooms.
Textile and fabrics
14.- It is necessary to emphasize the fabrics that are used to upholster a sofa or cushions, a set of chairs or the one used in the curtains. In this case the fabrics have to have the same style of colours as the rest of the set to provoke a minimalism as a whole. The feeling of calm and relaxation should be enhanced, so patterns should also be avoided. Actually if you can do without curtains, better than better!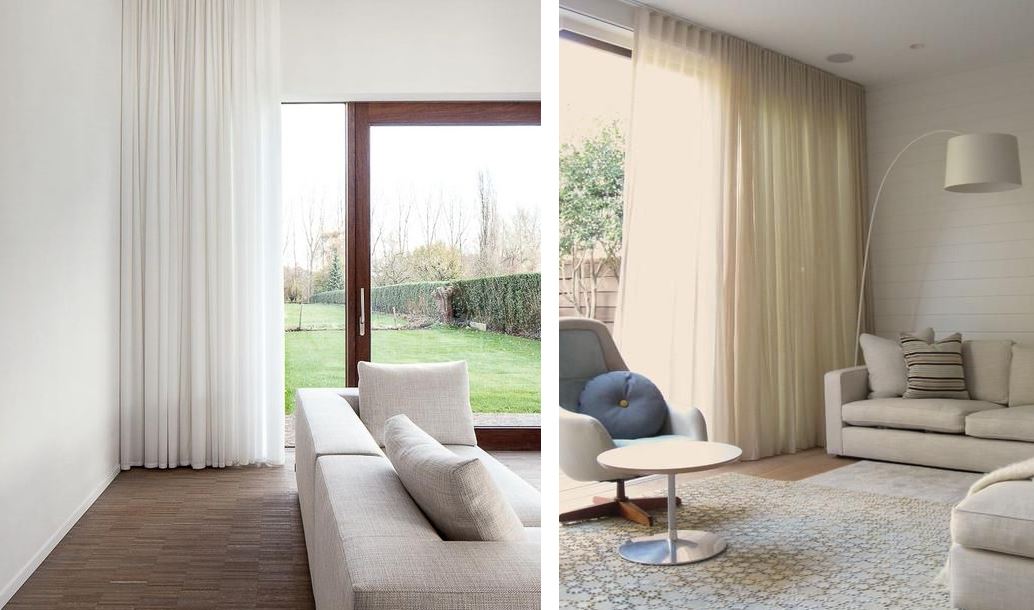 15.- As a final note, it must be said that today there are many specialized shops where you can find elements of this style. They are not particularly expensive elements, so if we add this fact to the fact that we have hardly any furniture, we could say without fear of being mistaken that we are dealing with a truly economic, modern and avant-garde style at the same time.